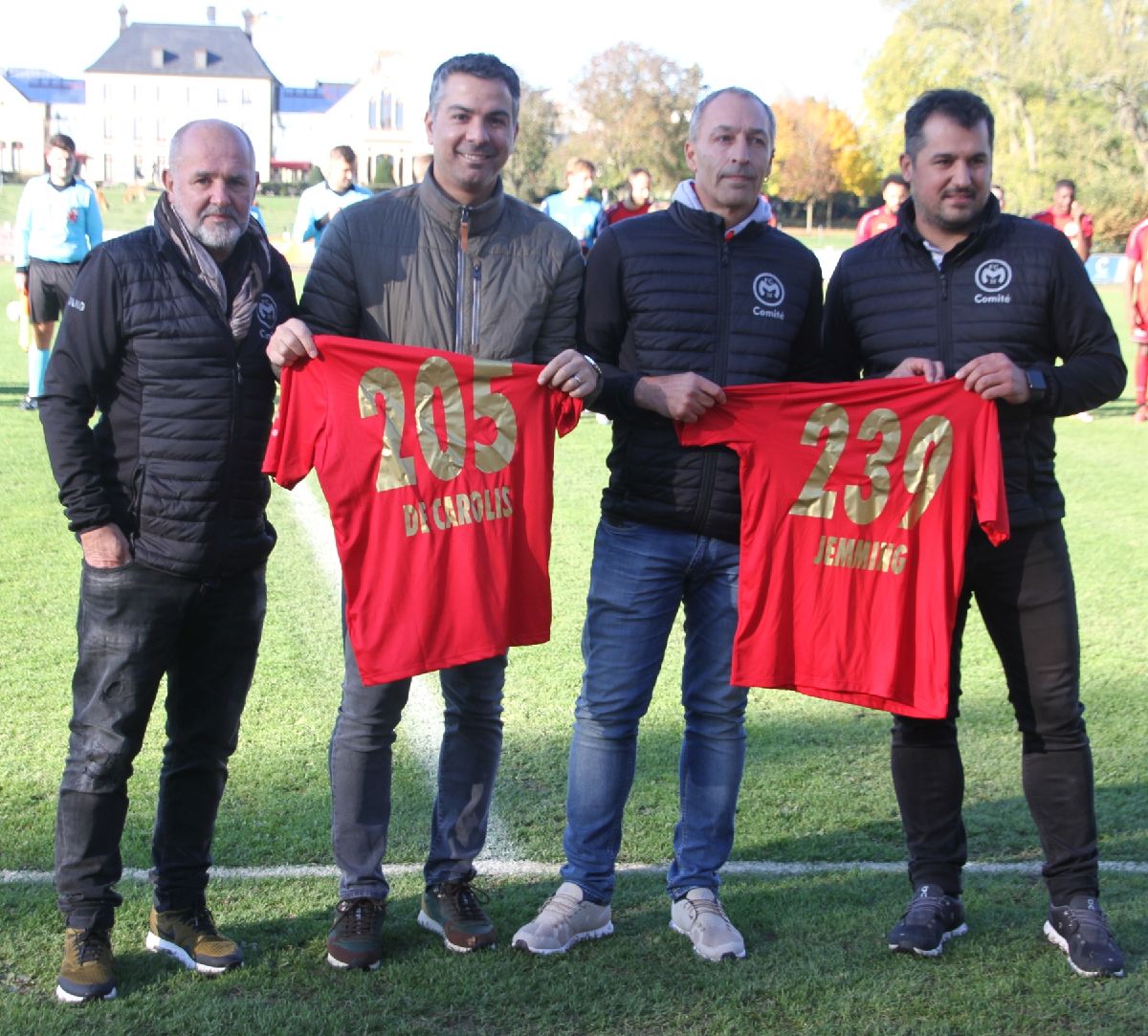 Les cadeaux ont été remis par le président et vice-président du FC Mamer 32. Photo : Antonio de Carolis.
FC Mamer 32 Hall of Fame (2)
Aujourd'hui, nous vous présentons deux autres joueurs avec plus de 200 matchs joués pour notre équipe fanion.
Claudio de Carolis est le meilleur buteur de l'histoire du FC Mamer, avec 92 buts! Il a joué neuf saisons de 1998 à 2008, avec un total de 205 matchs, et est à la sixième place du Hall of Fame.
Christian Jemming occupe la troisième place du Hall of Fame, avec 239 matchs disputés en 13 saisons de 1985 à 2001 ! Il est aujourd'hui président du Club Supporter et président de la Commission technique.